International Expertise Inc. Leadership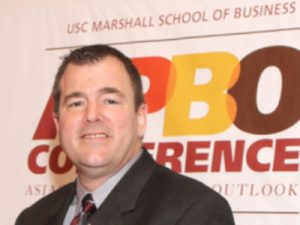 After 25 years of private brand and international food business development achievement, Mike Hackbarth founded International Expertise Inc. to help companies generate incremental sales. The new company is a management consulting company which will provide food manufacturing executives and brand owners a comprehensive understanding of the domestic and/or export private brand industry. 
Prior to launching International Expertise Inc., Mike provided sales, marketing, and business leadership for leading private brand manufacturers, including 10 years with The Fremont Company as VP Private Brand Sales & Customer Demand. In this role, Mike was a driving force to develop sales strategies and secure new supermarket, international, co-pack, club, and discount channel businesses generating $25M (+184%) in incremental sales.
Increased international private brand business from $2M to $10M annually, as well as provided executive guidance on an additional $2M of European branded business
Secured and led complex integrations of large CPG co-pack partnerships exceeding $13M annually
Improved supply chain operations for domestic & international businesses through organizational restructuring and developing performance metrics to minimize capacity and expansion issues from major company acquisitions
Over the course of his career, Mike Hackbarth earned numerous recognition and awards:
The 2016 President's "E" Award for Excellence in Exporting from the US Commerce Department
The 2012 "Think Global–Exporter of the Year Award," from the U.S. Foreign Service
Recognition as one of top three suppliers with a major global brand for long term dedication, commitment and understanding of their international business needs
Executive Committee of The FMI Private Brand Leadership Council
International Expertise Inc. has become a platform for Mike Hackbarth to better utilize his private brand/export business knowledge, experience, professional education, and affiliations with an extensive executive network to develop incremental sales and profits for a variety of companies. Mike has earned a reputation for being a leading private brand and international business executive with a wealth of collaborative partnerships that will help his clients. International Expertise Inc. is currently the export management company in charge of developing and managing all international sales for a medium-sized privately-held food manufacturer. They are also spearheading category reviews for several multi-national brand owners to enhance vendor performance and product offering.
America's retail food business continues to consolidate and is experiencing significant channel fragmentation, impacting American companies. This changing domestic retail landscape is leading proactive food manufacturers to look for alternative trade channels for incremental sales and profits. Mike Hackbarth and International Expertise Inc. can provide executives a comprehensive understanding, analysis, and strategic business plan to grow their business with private brand, co-pack, and export sales.
© 2017 International Expertise LLC. All Rights Reserved.